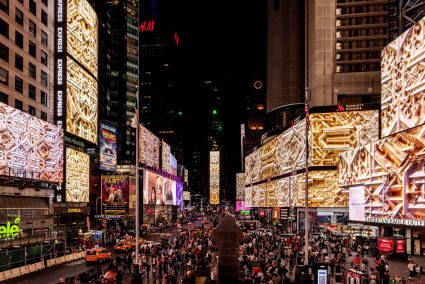 Intersections, Times Square NYC
I am excited to announce that one of my recent experimental works, Intersections, has debuted in Times Square in August as part of their Midnight Moments series. For the entire month of August, the piece will take over 90+ screens across Times Square at 11:57-00:00 each night.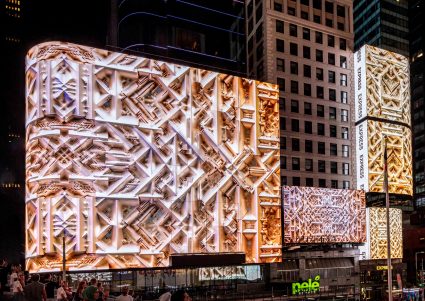 A bit about Intersections:
An experimental work about technology and complexity. The piece evolved from a single QR code photographed in a dirty alley, advertising an event long past. This source image, a simple but iconic reminder of our data-saturated existence, is distorted and remixed through layers of random processes using animation and machine learning. The original data is completely transformed into a cascading landscape of evolving geometry, structured but abstract and unpredictable, intermittently evoking ideas of the towering architecture, Art Deco, and endless city blocks of New York City. The result is a meditation on the complexity and unknowability of the digital landscapes that surround us.
If you happen to be in NYC in August and saying up late, you can see the work at three minutes to midnight each night. Video to follow.
---